---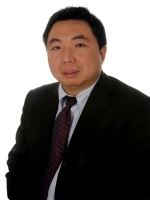 Professor Xi Jiang
Professor
Engineering Building
Lancaster University
Bailrigg
Lancaster
United Kingdom
LA1 4YR

+44 1524 592439
Research Interests
Xi Jiang had an academic profile previously developed at Brunel University, Queen Mary University of London, Building Research Establishment, Seoul National University and University of Science and Technology of China over the last 15 years. His research has been focused on Energy & Flow Physics research, particularly on numerical simulation and modelling of fluid flow, turbulence, heat transfer, combustion and aeroacoustics. The physical problems investigated by him covered a broad range of applications, including multiphase and reacting flow problems in combustors and engines. His ongoing research is mainly direct numerical simulation (DNS) and large–eddy simulation (LES) based, including DNS of reacting flows such as hydrogen-enriched fuel (syngas) combustion and gas-liquid two-phase flows and LES of fuel injection and spray combustion. Most of his computational work has been performed on the national high-performance computing (HPC) facilities. He is currently the PI of the EPSRC project "Clean Coal Combustion: Burning Issues of Syngas Burning", a Co-I and the coordinator of the "multiphase flows" work-package of the UKTC "UK Turbulence Consortium", and he has also been involved in the EPSRC "Consortium on Computational Combustion for Engineering Applications".
In his research field of Energy & Flow Physics, he has an international profile with more than 80 journal and conference publications, including top journals in the field such as Progress in Energy and Combustion Science, Combustion and Flame, and Physics of Fluids. He is the leading author of a Taylor & Francis book "Numerical Techniques for Direct and Large-Eddy Simulations". In addition, he was the winner of the Gaydon Prize (together with Prof KH Luo) for the most significant UK contribution to the 28th Symposium (International) on Combustion by the Combustion Institute (British Section) in 2002. He has been a regular reviewer of several leading journals and he serves as a Subject Editor of the journal International Journal of Computer Mathematics. He was also involved in organizing a few international conferences. Apart from his academic background, Xi has a strong industrial link. He has developed research collaborations with leading companies, who have funded him with PhD/EngD studentships and supported his research. He also carried out consultancy work for a few energy-related industrial companies. His teaching experience covers different thermo-fluids subjects in aerospace, automotive and mechanical engineering.
Upon his appointment as Chair in Mechanical Engineering at Lancaster University in 2009, his research for the next few years will concentrate on solving the critical issues of future energy systems, particularly in Energy Use. The focus will be on hydrogen or hydrogen-enriched combustion for zero-to-low emission combustion and challenging multi-physics, multi-scale and multi-phase problems in future energy systems.
Xi Jiang's Publications
2013
2012
2011
2010
2009
2008
2007
2006
2005
2004
2003
2001
2000